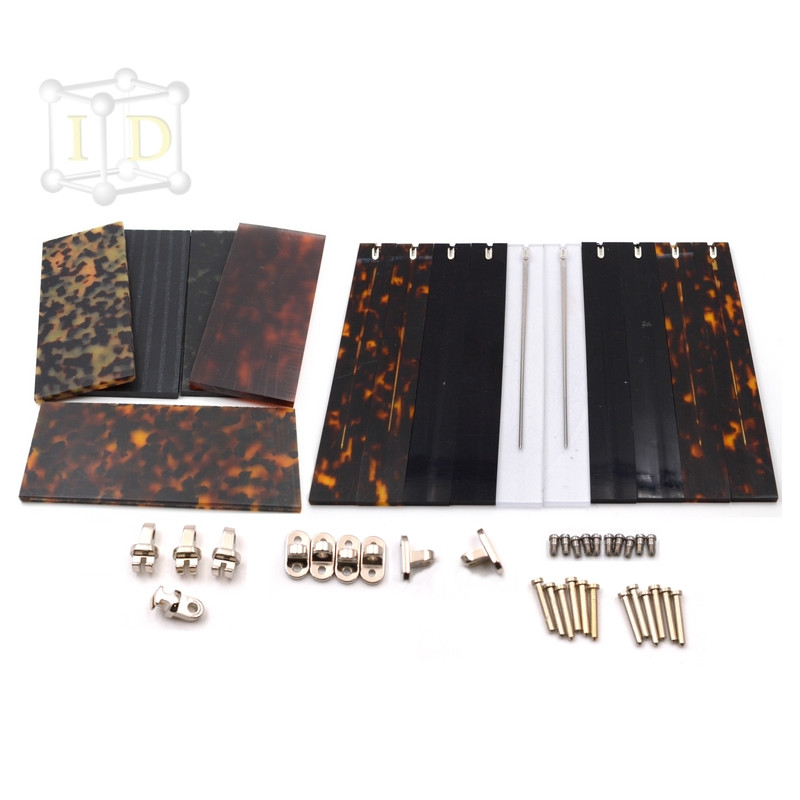 In Stock
Pack to craft 5 complete cellulose acetate frames
Pack to craft 5 complete cellulose acetate frames:
- 5 acetate plates. Thickness 6mm 
- 5 acetate pair of blancks for temples. Thickness around 4mm 
- 2 pairs of hinges to hot inlay with screws
- 3 pairs of hinges to rivet with screws and rivets.pins 
Colors variegated according to stock... We will leave you the surprise!