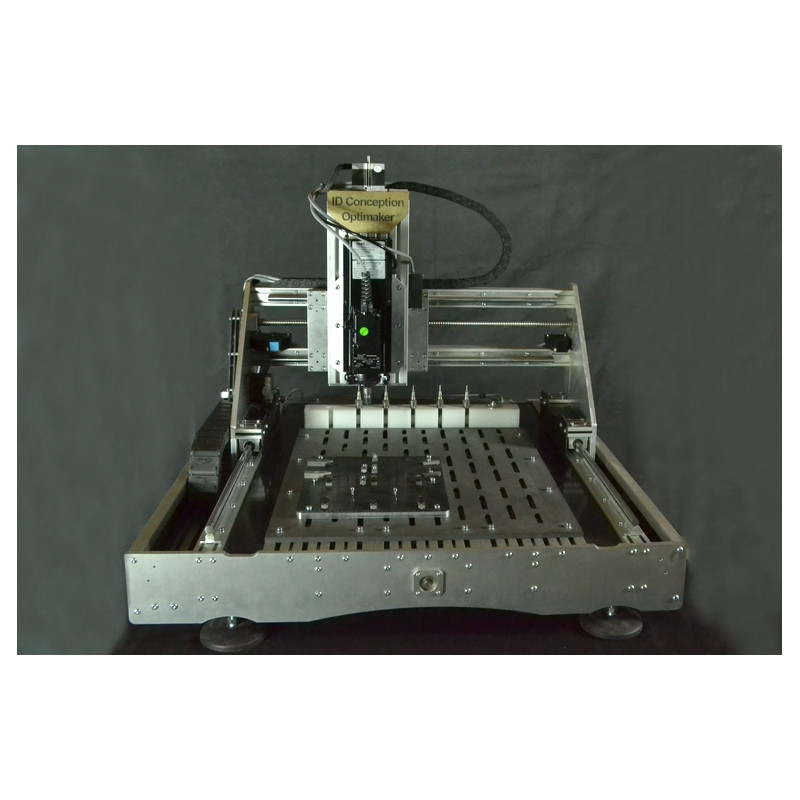 Contactez-nous
Precise cutting of your frames, space for series and French manufacturing!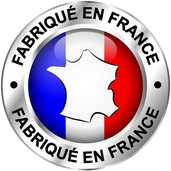 Your needs are unique, we take them into account. Please contact us!
We will study all of your criteria to offer you the best solution.
Extended and enlarged version of the ID CNC Optimaker milling machine.
This milling machine, designed, manufactured and tested in our workshop, specially sized for use in eyewear, has the same technology as the ID CNC Pro machines but in dummy size in order to guarantee a perfect quality / performance / price ratio.
     Thanks to this machine, you can deform your frames, drill and bore the hinges, engrave and trim the face and temples. You will also be able to create inlays or other decorations on the front of faces and temples thanks to its specially designed turning module, which guarantees perfect repositioning without adjustment on the cutting area.
     This milling machine offers a 350x500mm machinable surface, with an optional total protection housing to limit noise, chip dispersion and increase safety (mandatory for use in sales areas or schools). 
It is delivered as standard with a tool probe, Cambam and Mach3 software, a set of tools for beginners, a maintenance and use kit as well as a module for turning a frame (face and arms) and its plate drilling system: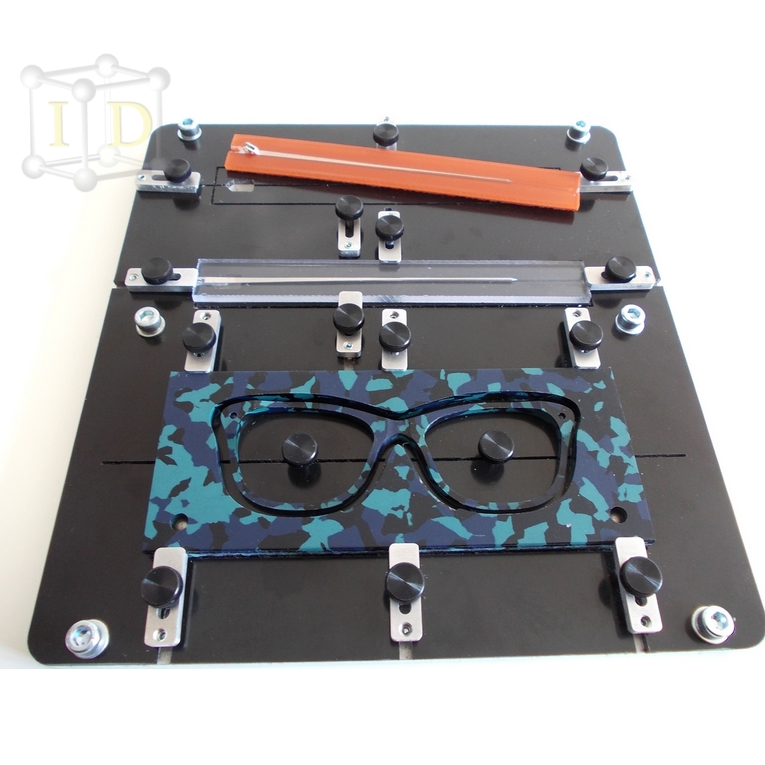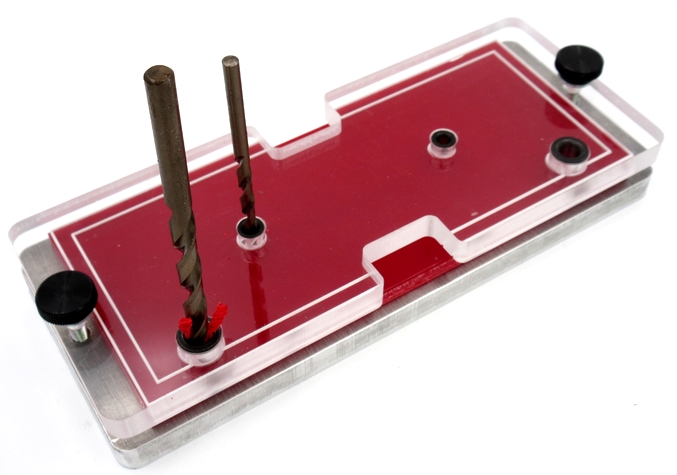 Like all our milling machines available, it can perform various machining, drilling, engraving, contouring, 3D, etc, in materials such as :
Natural materials :
 cardboard, wood (soft and hard: from balsa to ironwood), horn, mother of pearl, ivory, ...
Synthetic plastics :
Cellulose acetate, PMMA (Plexiglas), extruded and expanded PVC, polystyrene, polycarbonate, ABS...
Composite materials :
Carbon fibre, dibond, fibreglass, ...
Non-ferrous metals:
Aluminium, copper, brass, bronze, silver, gold. 
Its all-aluminium structure makes it extremely stable over time.
Its maintenance consists mainly of cleaning and lubrication, which is extremely simple thanks to its 3 grease nipples.
For more simplicity of use, it is specially designed to be harmonized with the French eyewear software
Can be mounted with an automatic 6-tool changer spindle

Can be fitted with a protective cover

Can be fitted with a customised turning module (6 fronts or 6 pairs of temples, or 3 fronts/ 3 pairs of temples)
 

Designed, manufactured and tested in our workshop in France

 

2 year parts and labour warranty
Delivered with:
- Universal wooden martyr + universal clamps
- Standard turning module 1 frame and drilling template
- 1 set of tools for drilling, milling and engraving
- 1 maintenance and user kit
- Cambam and Mach3 software suite 
- 1 half day including software installation and training.